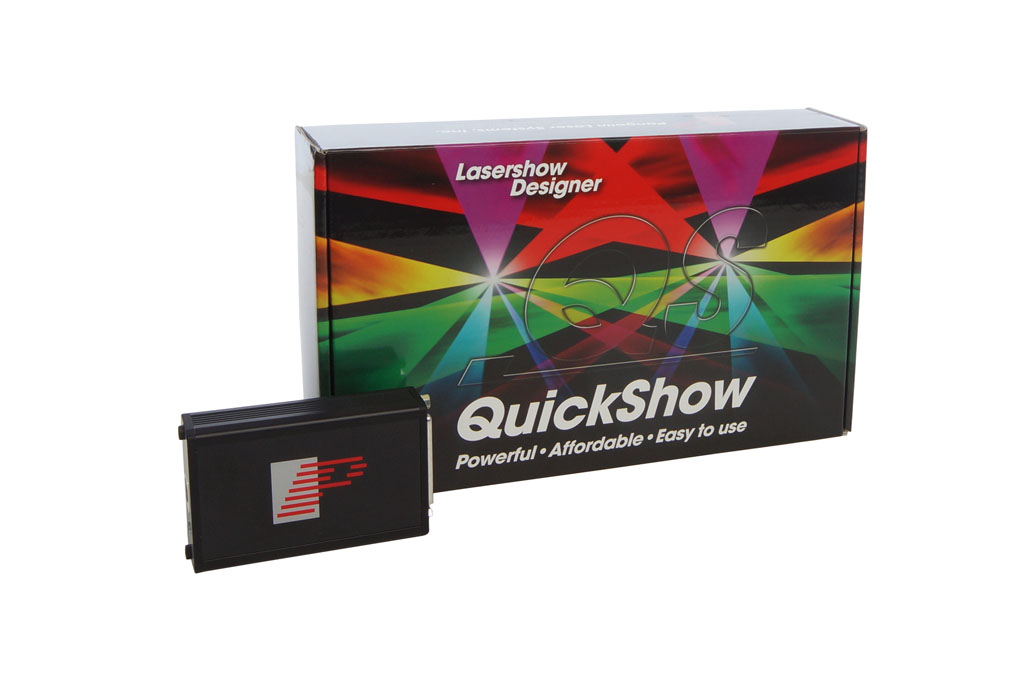 FB3 Controller + Quickshow software
Powerful, Affordable, and Easy to Use... QuickShow is the world's leading laser show control software and has helped thousands of clients just like you, create stunning laser shows and displays. This FREE program provides all the tools you need to create beautiful laser content in just seconds (laser beams effects, graphics, logos and text).
The Software comes with the FB3 controller, which interfaces the laser (ILDA) with the PC (USB).
· 465€ ·

Beyond Software · Essentials · Advanced · Ultimate
BEYOND is an all new professional level software platform, used for creating the world's highest quality laser and multimedia shows. The software's advanced programming and live show capabilities have revolutionized laser displays for entertainment applications.
The BEYOND software is available in three versions:
» Compare Beyond versions here «
The BEYOND Software License can be purchased to run on any Pangolin hardware device (FB3, FB4...).
· 695€
(Essentials)
· · 1345€
(Advanced)
· · 2995€
(Ultimate)
·

FB4 · ILDA · DMX · Max · + Quickshow
FB4 is a new network hardware from Pangolin, that opens up a whole new world of possibilities for professional laser show control. FB4 allows you to run your laser shows in a complete network setup (using standard CAT5 or CAT6 cable).
It can be controlled using ArtNet, DMX (FB4 DMX and MAX) or ILDA (FB4 ILDA and MAX). It also features on-board SD card memory (for automatic show playback).
· 530€
(Standard)
· · 595€
(ILDA)
· · 630€
(DMX)
· · 685€
(Max)
·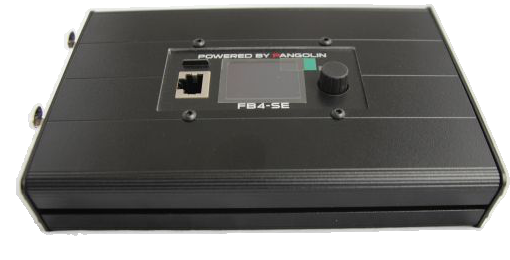 FB4 Enclosure
This new FB4 Housing from Pangolin is a great solution for clients looking to integrate FB4 into an existing laser setup, or for those who desire to eliminate long ILDA cable runs. The housing is compatible with both our FB4 DMX devices, and allows you to run a single network, ArtNet or DMX feed to the FB4, and then ILDA cable to an existing laser projector.
The FB4 housing also includes an easy to use truss mount, making it easy to integrate with any type of stage setup.
· 225€ ·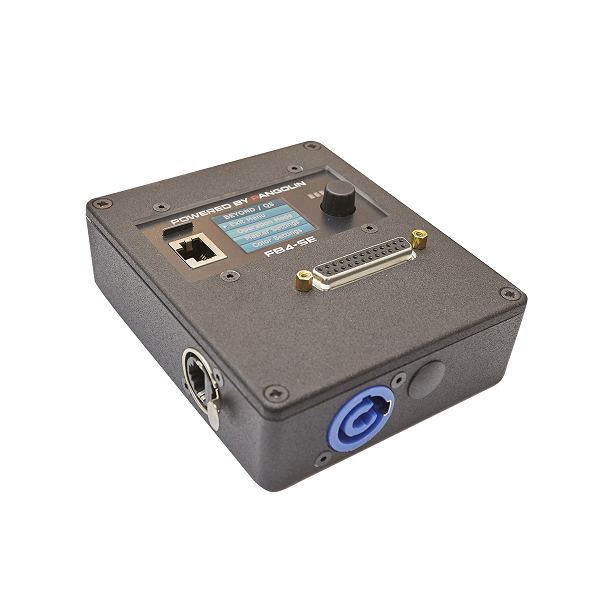 FB4 Enclosure Compact
This enclosure takes the FB4 to another level, making laser show setup much easier. You can simply run a single network cable to the FB4 in this enclosure, and then utilise the standard ILDA out connector, to connect to your existing ILDA based laser projector. Power is delivered using a dedicated Powercon connecFon and control is delivered using an Ethercon connecFon. This unit comes standard with eyelet for a safety wire and a doughty clamp fixture.
· 315€ ·